Post by shadowslayer on Apr 6, 2019 15:43:13 GMT -5

Backstory:
2,000 years ago, Zordon of Eltar has sought for 2 millenia to squash Rita Repulsa's planet-conquering ambitions. At this point, he has five of the Dino Coins in his possession to be used against the forces of evil-
But this isn't enough. Several safeguards were placed in the event that he should fail. 1,000 years prior to this point in time, he had the Quasar Sabers forged and placed on the then-uninhabited jungle planet of Mirinoi.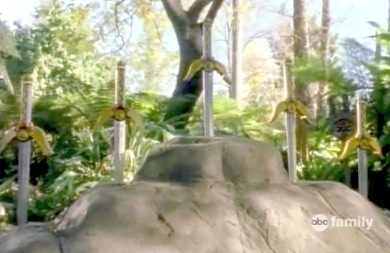 While he's putting his safeguards here and there, he has a set of swords forged and imbued with some of his own magic and he leaves these on a forest moon called Situk. Rita by this time, had come to Earth's moon, tired of chasing him and established her base. He had fallen off her radar and she intended to find out what he was up to and destroy him (when he reappeared).
Fast Forward to 1996 A.D., by which time Rita has long since trapped Zordon in a time warp. The Zeo Rangers debut as the Machine Empire attacks.
Although Rita and her husband, Lord Zedd flee, Zordon is aware of another threat in the universe that he has yet to tell the Zeo Rangers of: Dark Specter. Should the Machine Empire be defeated and Dark Specter comes to power, Zordon doesn't feel the Zeo Powers will succeed; He hopes it doesn't come to this, but it does.
The Rangers shift into Turbo to stop Divatox, but in turn pass their powers on to new bearers. Zordon
still
fails to have told anyone of the swords he left behind so long ago. He returns home to Eltar but is later captured, with the Space Rangers trying to get him back.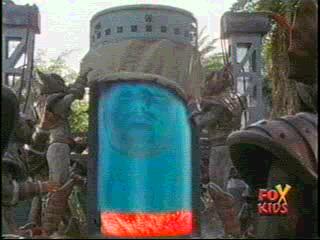 In a final act of heroism and self-sacrifice, Zordon has Andros shatter his tube to wipe out the forces of evil that Dark Specter has in his employ...
...And now Zordon had no more chances to tell the Rangers of the swords on Situk.
Story:
Last year, Lord Dolvo came to conquer the Earth, but 5 teenagers made it offworld to Mirinoi and would harness the powers of the Quasar Sabers...Becoming the new Galaxy Rangers.
After a year long battle, Dolvo's forces were defeated and he ran away for good...or so everyone thought.
In the present day, the Power Rangers have spent the summer in Ocean Bluff. Having spent it at Pai Zhaq, and now honed up on their new martial arts, they return home for the summer. They are unaware they are about to come face-to-face with their enemy in yet another fight.
....And that's where the REAL story begins.
Angel Grove
, 2014.
Suits