Post by GoseiYellow on May 18, 2021 15:52:52 GMT -5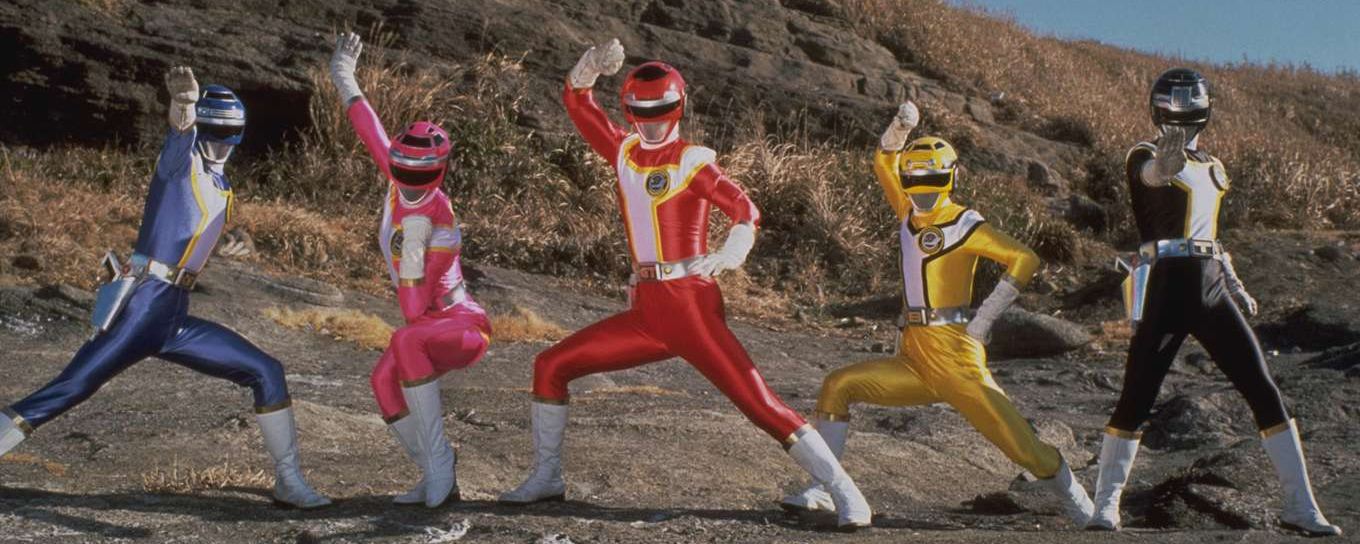 Power Rangers Mach Steel
A GoseiYellow Production
In the year 20XX, a group of talented scientists was developing "Skill Waves", a highly advanced technology that gives individuals superhuman abilities. This power development had been going on for three years and the main reason is that these scientists were initiating a Ranger program called "Project Mach Steel" developed by lead scientist, John Tallmountain who was an admirer of the heroic Power Rangers and wanted to develop a team of Rangers of his own with not just superhuman powers but also with the technology and horsepower of cars. It took a while for John and his crew to find the right candidates who had the prowess, combat skills, as well as a humble and determined mindset to be imbued by the Skill Waves and become the Power Rangers Mach Steel.
But their procedure was halted when an old enemy came and attacked the Earth. That enemy was none other than the Machine Empire, led by the first-born son of the late King Mondo, Prince Gasket who was now been crowned King after restoring his father's monarchy and wanted to finish what Mondo has started since the beginning of Zeo. They eventually attack the base where John and his crew were in, killing many while he made his escape, taking all of the technology of the Project Mach Steel with him while the Skill Waves scattered all over the city of Angel Grove, hitting five ordinary civilians, giving them extraordinary superhuman powers.
John was able to track them down and band them together to battle against the Machine Empire with their superhuman powers and the power of Mach Steel.
Ranger Designations:
Tommy "Techno" Tremaine /
Mach Steel Red Ranger
: Y2J1915
S.A.M. /
Mach Steel Black Ranger
: WWFF3
Victoria Morgan/
Mach Steel Blue Ranger
: Mariescott
Jacque Dumoulin /
Mach Steel Yellow Ranger
: GoseiYellow
Alyssa Kim Hiruyama/
Mach Steel Pink Ranger
: GoseiYellow
Allies:
John Tallmountain
: GoseiYellow
Siearra Ferguson
: GoseiYellow
Jinyeong Kim
: GoseiYellow
Villains:
King Gasket
: GoseiYellow
Queen Archerina
: GoseiYellow
General Venjix
: GoseiYellow
Klank & Orbus
: GoseiYellow
Megacogs
: Played by Everyone
Skills:Red Ranger:
Technokinesis
Black Ranger:
Super Intelligence
Blue Ranger:
Ocular Enhancement
Yellow Ranger:
Super Strength
Pink Ranger:
Cloning
__________________________________________________
Episode One: Start Your Engines!
The Machine Empire has attacked the city of Angel Grove and the Skill Waves were scattered hitting a group of five individuals after the science base where scientist, John Tallmountain took base in. With King Gasket as the Empire's new ruler, Tallmountain recruits the five who were accidentally struck by the Waves and grant them the power to fight against Gasket and the Machine Empire.
The attack came out of nowhere. Explosions bust all over the laboratories and many lives had been taken. John Tallmountain watched all of his colleagues of the project he had named "Project Mach Steel" go to shambles as the Machine Empire, now led by Prince Gasket, now renamed
King Gasket
summon his soldiers to attack. Not only that, the destruction caused a source of energy called the Skill Waves scatter all over the large city, each of them in the colors of red, black, blue, yellow, and pink, and hit five random individuals. Now with the base and his comrades gone, John was left the sole survivor of the carnage, he hurried his way back to his
home
where he went downstairs to his basement, revealing to be a
high-tech command center
which had been hidden from the public and thank God he was single. Uploading the technology from Project Mach Steel, he began to finish the rest as he kept an eye on the monitors, alerts ready whenever the Machine Empire will strike the city. And find the five who were imbued by the five Skill Waves.
((OOC: Okay, so the attack on Tallmountain's original base had already been occurred we already got our superhuman powers. Just do whatever you want for now))
The next following days, the news of the attack spread like wildfire and it caught the attention on Jacque Dumoulin who was sitting at his parents' restaurant as he was working on an assignment his professor assigned him from Angel Grove University. His eyes furrowed as he watched the news and the people who lost their lives and he lets out a sigh. As he was working, a half-Korean/half-Japanese female entered the room. She was Alyssa Kim Hiruyama and she saw Jacque working on his studies and decided to suprise him.
"Good morning, Jackie!" she said and Jacque bolted up in surprise.
"Oh, Alyssa. You scared me. What are you doing here?" Jacque asked and Alyssa took a deep breath.
"Nothing much. Just strolling in the city and what not," Alyssa said before looking around and leaned closer. "But really, I wanted to see how you are feeling. Are you still in pain from being hit by those strange lightning bolts?"
Jacque knew what Alyssa was talking about as he remembered the day when the Machine Empire attacked the base and the five Skill Waves scattering in the air and he was hit by the yellow Skill Wave while Alyssa was hit by the pink Skill Wave. He shook his head, "Not like before. That was one of the most freakiest events I had experienced in my life. When I woke up, my body was in great pain while I was glowing yellow as if I was been hit by something radioactive," he spoke to her.
"I felt the same way too. My parents took me to the hospital when they saw me get hit and the doctors couldn't tell if it was deadly or not," Alyssa said. "My dad was frantic but thankfully, I was able to pull through. But I was really devastated by the tragedy that happened. It was like more than 15 people who had been killed by that Machine Empire."
"Yeah, and my question is this -- how the hell did they return? Last time I checked in the History of Power Rangers, King Mondo and his goons were wiped away by Zordon's Z-Wave," Jacque spoke as he furrowed his eyebrows more. "Could it be possible that one of Mondo's son had evaded it?"
"Who knows... but I have the feeling that they might attack again," Alyssa lamented in worry. "Angel Grove really needs to step its game up in upgrading their defense."